Shweta Gosh, Department of Film, Theatre & Television, shweta.ghosh@reading.ac.uk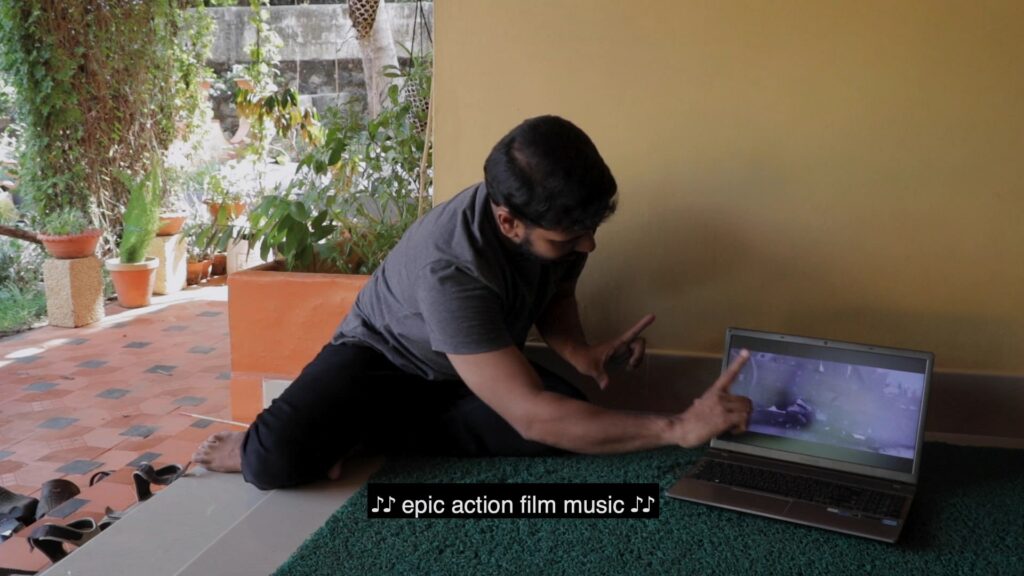 Overview
In this blogpost, Lecturer in Screen Practices and Industries Shweta Ghosh discusses her recent exploration of a new approach to teach film sound design using captions. Based on Shweta's research on filmmaking and accessibility, this exploration serves as the foundation for a toolkit of film practice teaching methods that she intends to develop through 2023/24, which draw on principles of universal design and decentring ableism in the creative industries.
Objectives
The primary aim of the activity was to explore possible pedagogical applications of research on film accessibility in practical Film/TV teaching at the Department of Film, Theatre & Television. Key objectives were:
To develop student awareness of disability and Deaf culture, and the need for accessibility
To develop student capacities for confident exploration of diversities in audio-visual experience and development of creative ideas based on accessible filmmaking principles
To build accessibility into creative work with a foundational approach rather than incorporating it as an afterthought
Context
My doctoral research on filmmaking and accessibility revealed that filmmaking continues to centre nondisabled perspectives and practices, both on and off screen. Accessibility measures such as captions and audio description are often inserted in film/TV/video content as afterthoughts and accessible filmmaking research as well as practice demonstrates that the same measures considered at early stages (ideation, pre-production and planning) can make film and TV outcomes more accessible by default.
Additionally, accessibility measures can offer exciting possibilities to develop creative aspects of one's work. The University of Reading Curriculum Framework outlines the need for teaching and learning practices to be accessible to all, and a key programme learning outcome of the new BA in Film & Television at the Department of Film, Theatre & Television programme is to "Create creative practice that is informed by an understanding of accessibility, sustainability and/or social engagement". In alignment with these visions and outcomes, my exploratory activity was aimed at understanding student and staff response to the use of accessible filmmaking methods in film/TV practice teaching and learning.
Implementation
The activity involved working with two tutorial groups in the Part 1 Film/TV practice in Autumn term 2022 called 'Introduction to Filmmaking' (FT1ITF).
The idea was to explore the creative potential and inclusive outcomes of using creative captioning in Film/TV outputs. Group A and B tutors (Dr. James Kenward and I respectively) used a video by Artist Christine Sun Kim on rewriting closed captions from a Deaf perspective as a prompt for seminar discussion (released in advance on Blackboard), and facilitated student reflection on how captions can communicate diverse sound perspectives and the filmmaker's creative intentions.
Initial discussion explored how the use of captions is widespread and how it makes audio-visual content accessible for Deaf viewers. This helped gauge student awareness and understanding of disability rights and accessibility more generally. Further discussion explored creative dimensions of captions in relation to 'aural worlds' (i.e., how each 'world' within an audio-visual work is built with different sound components and perspectives).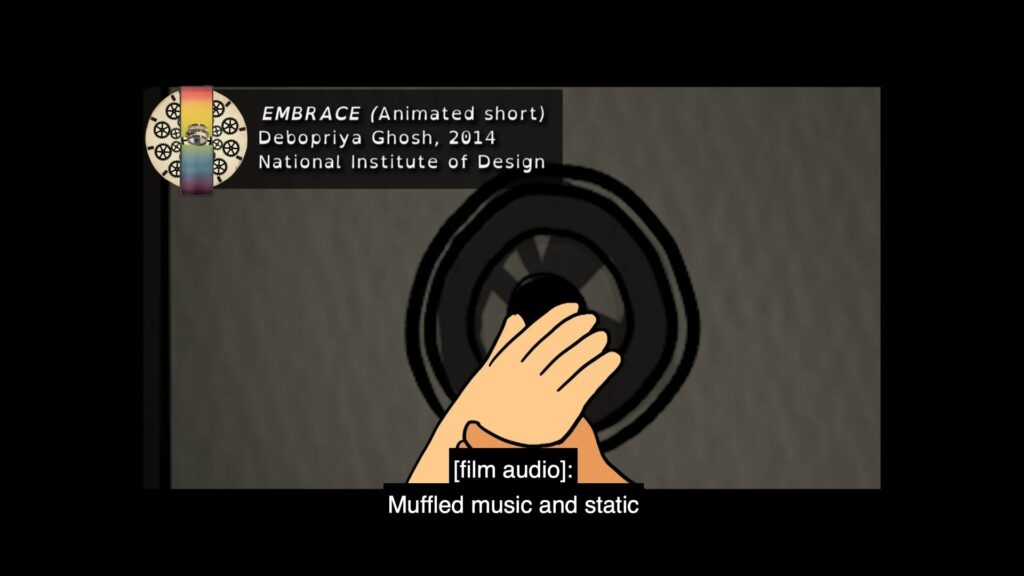 Students were then encouraged to identify the different components of the aural world in the video as well as the classroom, and map these on to a sound design template. This template, used by Part 1 students as a formative development blog submission, facilitates thinking and planning for practical project sound design, where each column represents a component of the aural world (ambient sound, voice/dialogue, etc.) and which can subsequently be mapped on to sound design and mixing software.
A discussion connecting these various elements enabled students to apply insights to develop creative ideas for the sound design of their own practical projects. Questions used by tutors to facilitate discussion were based on the following themes:
How do the captions in this video describe the creator's intention? For example, what is the intended mood and tone with respect to the violin music in the captions before and after Christine Sun Kim changes them?
How do the detailed captions help us imagine / create an aural world that is more complex + inclusive?
If you had to caption your 10-shot sequence, how would you caption it with your sound design intentions? Have a go based on your current rough cut (in class / before your next edit session with the rough cut copy / during the edit with the captioning tool).
How can your 'captioned' intentions be mapped on to a sound design plan (esp. Mood section)?
The activity was successful in achieving its intended objectives. Practical subgroups in A tutorial group used captions during the workshop to develop creative intentions for sound design. One of the practical subgroups in tutorial group B explored the use of creative captions in their final practical output. While their use of captions was not assessed summatively, formative feedback was provided at an editing supervision meeting, and their attempt to understand and engage with captioning was positively recognised.
Reflection
Positive feedback from the group A tutor summarises the strengths of this activity and reaffirms that this can be an effective and interesting way to teach students film practice and accessibility.
"This was a very useful exercise and encouraged students to think about their creative practice in new and inventive ways. Students were not 'taught' accessibility, but utilised standard accessible filmmaking practice as a foundation to explore sound design choices in their films. Accessible practice was thus a given, ingrained into the work itself, rather than something to be viewed as separate or additional.
As the exercise confronts practitioners' inherent biases as well as their expectations for the viewer, it works effectively to encourage students to critically analyse and evaluate their sound design choices in a targeted fashion. Given improving the quality of students' sound design is a specific area of focus for the department, this exercise would be beneficial for students across practical modules."
This exploratory project has also confirmed that there is an appetite amongst students to understand and engage with audio-visual perspectives that are different to their own, whether on and off screen. This is crucial to develop future film/TV makers whose practices are built on the principles of empathy and inclusion.
Follow up
The verbal feedback from students and interesting themes emerging from the trail this year (such as creative intentions, creative control, accessibility tools as enhancers or limiters of creativity), will be used to develop a detailed yet flexible version of this exercise, which can be used in next year's Introduction to Filmmaking module as well as adapted for relevant Part 2, 3 and MA Film/TV practice modules. A seminar + workshop format (or critical discussion + sound design template application activity) will support students to connect critical themes to creative applications fruitfully. Student and staff feedback at the end of these sessions will be invited to further my understanding of engagement with accessibility methods and how these might enhance creativity and empathy, as well as key pedagogical challenges.
If you'd like to know more or would like to talk about this project, you can reach me at shweta.ghosh@reading.ac.uk or my personal website.
Links