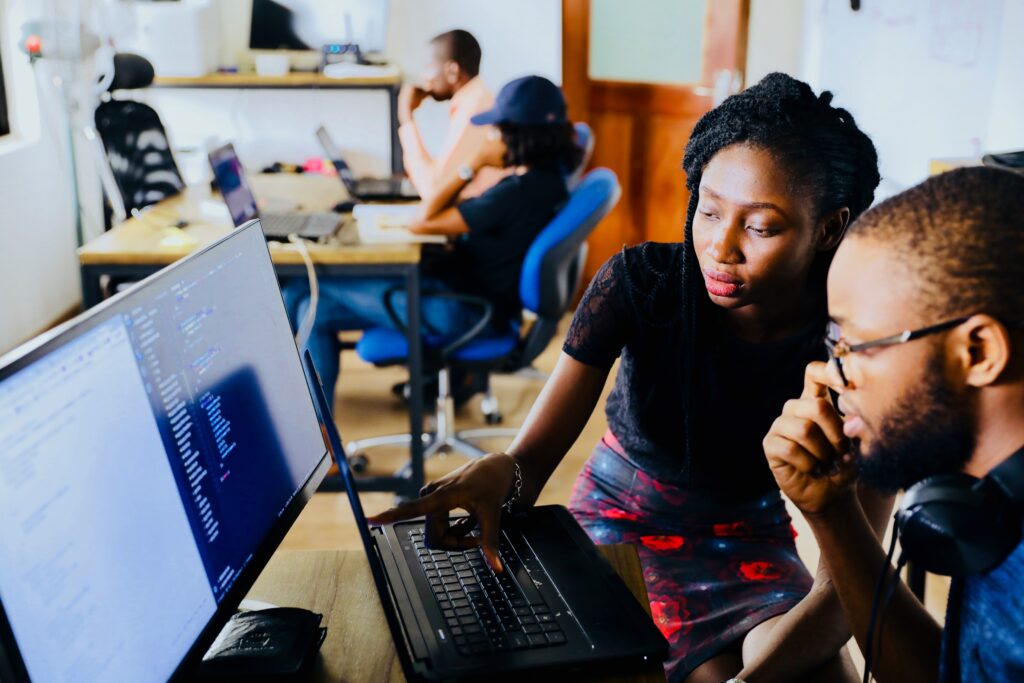 Overview
At Henley Business School, our Consumer Behaviour compulsory module for Part 3 undergraduate students involves a group assignment on creating a consumer insight report. Students are urged to investigate emerging aspects of consumer behaviour, apply relevant theories, conduct research, and offer insights to marketers. This fosters teamwork and enhances research skills, enabling students to apply theory to real-world marketing challenges.
Objectives
The primary aims of the consumer behaviour group project were:
Enhance collaborative skills and research competency: This module strengthens teamwork and critical group project abilities, facilitating research competence through the guidance of students in collecting, evaluating, and integrating information sources.
Apply theoretical knowledge: Students employ theoretical expertise in Consumer Behaviour and marketing to enhance critical analysis.
Develop of report writing skills: The module sharpens writing and presentation proficiencies essential for professional communication in a business context.
Encourage peer evaluation: The module encourages peer review, promoting individual contribution assessment within a team framework and fostering a sense of teamwork responsibility.
Context
The consumer behaviour group project aims to help students understand consumer behaviour's various facets and impact. Given the dynamic changes in consumer behaviour due to global events like COVID-19 and supply chain disruptions, grasping these shifts becomes crucial for marketers. The group project within this module equips students with teamwork, critical thinking, and real-world application skills. It prepares Part 3 BSc Business and Management (Marketing) undergraduates for future career challenges by setting realistic expectations and improving necessary skills.
Implementation
Step-by-Step Guide: Implementing the Group Project
Step 1: Team Formation
In the first step, we form diverse groups of 4-5 members to simulate real work situations.
This diversity fosters familiarity among students with future workplace dynamics and encourages effective brainstorming.
Step 2: Brainstorming and Topic Selection
In this step, we emphasise brainstorming and topic selection.
We provide topic examples related to recent changes in consumer behaviour.
Active participation in topic selection within random groups encourages critical analysis.
Step 3: Refining Topic Choices
After selecting topics, students share them with their assignment groups.
Collaboratively, they refine their final topic choices.
Step 4: Research
In this step, students initiate the research phase, focusing on their selected topics.
We instruct them to review various sources, including contemporary examples, industry reports, academic studies, and relevant theoretical frameworks.
Step 5: Report Structuring
Here, we guide students in structuring their reports, which should include:
Executive summaries
Introductions
Discussions of chosen issues
Theoretical frameworks
Marketing advice
Reference lists
Stressing the importance of formatting and style consistency.
Encouraging the integration of theories from consumer behaviour lectures and other relevant sources.
Promoting the use of relevant statistics to support their chosen topics.
Step 6: Peer Collaboration and Review
In this step, ongoing peer collaboration and review are emphasised.
Students are encouraged to share ideas, review each other's work, and seek advice from other groups.
The project concludes with peer reviews assessing individual contributions, promoting teamwork.
Step 7: Revision and Submission
In the final step, teams make revisions based on peer feedback.
We ensure that teams complete their reports.
Students are instructed to submit their reports via the university's Blackboard platform by the specified deadline.
This comprehensive process equips students with valuable skills for real-world scenarios, nurturing critical thinking, teamwork, and research capabilities.
Impact
Aim: Enhancing collaborative skills and research competency:
The assignment encourages effective team collaboration, enhancing teamwork, communication, and task delegation based on individual strengths. Students gain a deeper grasp of consumer behaviour, market trends, and the practical application of marketing theories in real-world scenarios. They improve research skills, sourcing relevant materials and statistics, as well as identifying supportive theories from lecture materials to share within their groups.
Aim: Application of theoretical knowledge:
Brainstorming, research, and theory application develop critical thinking, empowering students to analyse emerging consumer trends. They translate theoretical knowledge into actionable insights and advice for potential clients, applying marketing expertise to real-world situations.
Aim: Development of report writing skills:
Students master group report writing, understanding report structures and effectively conveying the topic's significance. They contextualise arguments with relevant statistics related to changing consumer behaviour and culture, supported by theories and research findings that inform marketing recommendations.
Aim: Encouraging peer evaluation:
Peer reviews promote self-reflection and continuous improvement, allowing students to assess their contributions and those of their peers.
In the year 2022-2023, in their feedback, students appreciated the relevance of topics to real-life examples, which enhanced their understanding of techniques and theories. They also welcomed the integration of current events and social media into the lessons. They found the Group Assignment allowed them to delve into interesting topics of their choice. Seminars were particularly beneficial for fostering in-depth discussions, which contributed to their improved comprehension of the subjects.
Reflections
The group project achieved its objectives with remarkable success. The assignment's deliberate focus on contemporary consumer behaviour and evolving market trends delivered it both engaging and profoundly relevant to our students. Consequently, their motivation to actively participate can be increased. Relatedly, previous research has also indicated that students engage in group projects, resulting in higher levels of understanding of the material. In addition, they learn how to study more independently, improve their critical thinking and problem-solving abilities, and ultimately, exhibit high levels of motivation (Hidi & Renninger, 2012; Johnson & Johnson, 1989; Prince, 2004).
Moreover, the project excelled in encouraging diverse team compositions, which, in turn, facilitated remarkably rich brainstorming sessions. This diversity led to a broader range of insights, precisely aligning with the assignment's goals. Research suggests that diverse teams tend to be more creative, come up with innovative solutions, perform better, and make improved decisions (Kristinsson et al., 2016; Lattimer, 1998, Wang et al., 2019).
From a practical standpoint, the project provided a unique opportunity for students to produce a report similar to industry-standard thought leadership pieces. This experience afforded them a taste of the demanding, real-world work involved in marketing consultancy, an invaluable experience for their future careers.
In addition to the practical aspect, the project allowed for a peer review process, a crucial element. This process introduced a sense of accountability among students, prompting them to engage in self-assessment and provide constructive feedback. Consequently, this enriched the overall learning experience, nurturing valuable skills.
However, there is room for improvement in the form of enhancing theoretical integration. While the assignment successfully included theory, emphasising theory application more explicitly throughout the report could strengthen its theoretical foundation.
Follow up
Since the consumer behaviour assignment, our approach to teaching and learning about consumer insights has significantly improved. We have embraced a more interactive approach, fostering greater student engagement in exploring emerging consumer trends. Moreover, we have integrated ongoing peer review practices into various modules, aiming to promote collaborative learning and effective teamwork skills across disciplines.
For future activities and slides, we plan to maintain the same structured format. However, we intend to create more opportunities on Blackboard, where students can actively participate in a group community. This platform will serve as a space for students to engage in discussions, ask questions, and share ideas with one another and with me. This shift to a broader online setting on Blackboard aims to enhance student collaboration, transitioning from in-person seminars to a more inclusive digital environment.
References
Hidi, S., & Renninger, K. A. (2006). The four-phase model of interest development. Educational Psychologist, 41, 111-127.
Johnson, D. W., & Johnson, R. (1989). Cooperation and Competition: Theory and Research. Edina, MN: Interaction Book Company.
Kristinsson, K., Candi, M., & Sæmundsson, R. J. (2016). The relationship between founder team diversity and innovation performance: The moderating role of causation logic. Long Range Planning, 49, 464-476.
Lattimer, R. L. (1998). The case for diversity in global business, and the impact of diversity on team performance. Competitiveness Review: An International Business Journal, 8(2), 3-17.
Prince, M. (2004). Does Active Learning Work A Review of the Research. Journal of Engineering Education, 93, 223-231.
Wang, J., Cheng, G. H. L., Chen, T., & Leung, K. (2019). Team creativity/innovation in culturally diverse teams: A meta‐analysis. Journal of Organizational Behavior, 40, 693-708.
---