By: Vicki Matthews, School of Politics, Economics and International Relations (SPEIR), v.matthews@reading.ac.uk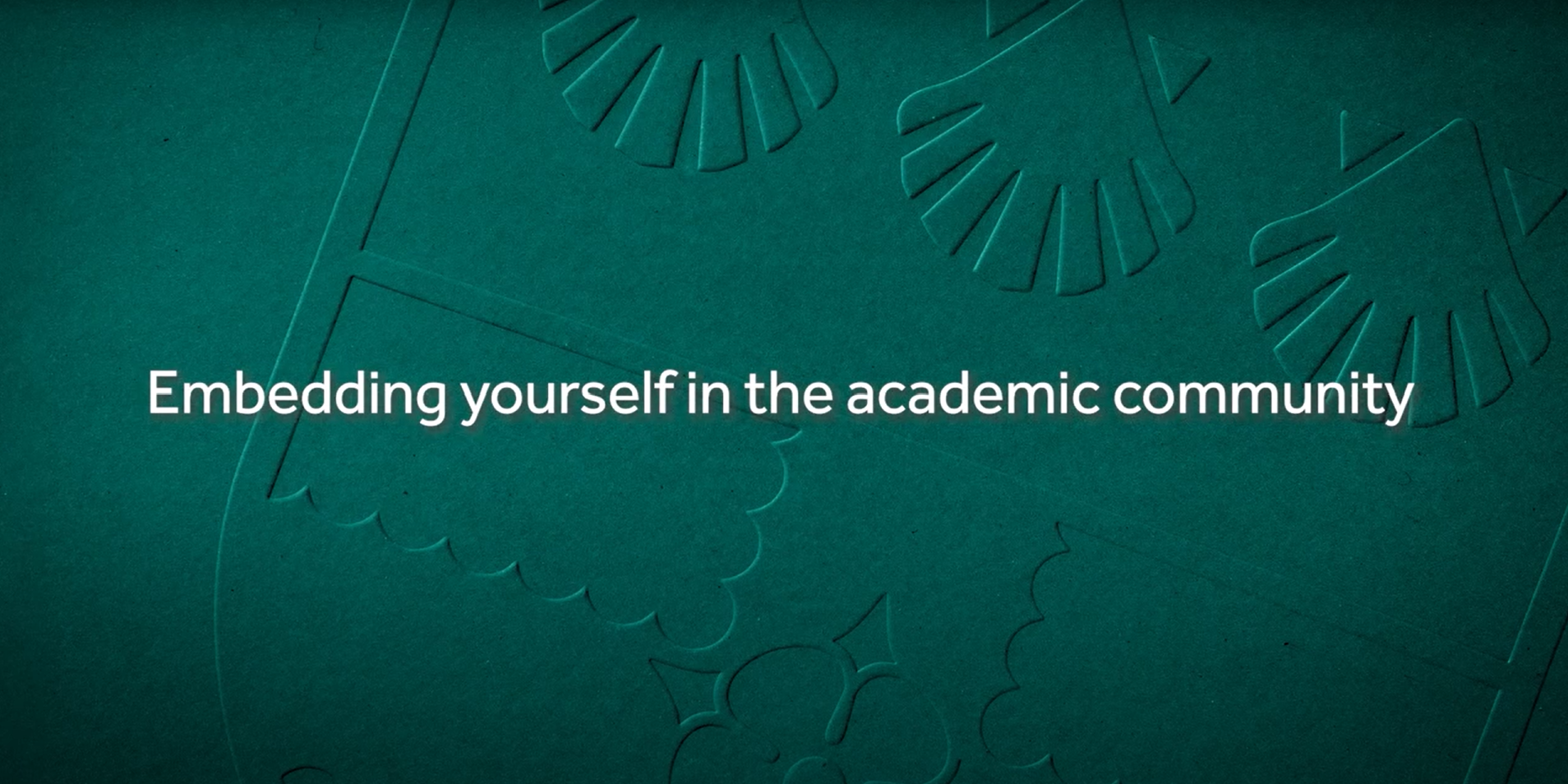 Overview
Transition to university is supported in varying ways not only across our university network, but also across the wider higher education sector. In the School of Politics, Economics and International Relations (SPEIR), explicit messaging relating to undergraduate transition has been a feature for several years, but a desire to incorporate student voice within that messaging at Part 1 led to a successful application for Teaching and Learning Enhancement Project (TLEP) funding.
The project, entitled "Using Student Voice to enhance communication of support structures to new Part 1 students", involved a partnership between Vicki Matthews, Executive Support Officer, and students from the School, culminating in videos being produced with the themes of embedding yourself within the academic community, working with the academic community, and shaping the academic community. You can watch the videos, hosted on YouTube, below:
Implementation
The students collaborated to identify key points under each theme and then developed videos offering specific advice and top tips for a positive transition experience from a student perspective.  Students in SPEIR benefit from core competencies sessions which outline guidance on how to be a successful student, and the videos were shared during these classes.
Impact
The videos were well received, especially in terms of peer to peer messaging, but following first viewing we felt some advice would be better received during Welcome rather than once term had commenced. As a result, the "Embedding yourself within the academic community" video will now be shared during our Head of School Welcome Talk during Welcome Week.
In sharing the videos with the Student Engagement Community of Practice earlier this academic year, suggestion was made to update the video annotation slightly to make them suitable for use across the wider university network. Additional funding from the Teaching and Learning Initiatives Fund was received to edit them and they are now hosted on the Student Life YouTube channel for wider dissemination to students by all schools should they so wish.
Reflections
Feedback following the classes when the videos were first aired, without exception, evidenced that students' confidence in seeking support should the need arise had arisen as a result of the session. Each class also captured at least one student who had not yet registered a learning difference, emphasising the importance of this explicit key messaging in ensuring students are aware of the support structures in place to enhance their overall university experience. Colleagues across the university are welcome to utilise these resources during their transition activities with new students. For further details on the project, or to discuss how these key messages support our transition strategy, please contact Vicki Matthews, SPEIR Executive Support Officer (v.matthews@reading.ac.uk).
As a School we will shortly be expanding the suite of videos thanks to PLanT funding. This will draw on the conclusions from recent focus groups and feature tops tips on how to overcome loneliness at university.