Studying abroad is a once in a lifetime experience for many students here at Reading, something which our Enabling Students campaign can sustain for years to come.
At Reading, we encourage our students to study abroad and experience life in another country as part their studies. Yet, for many, the desire to travel is offset by the real barrier of financing their time abroad. This is especially true for students from low-income backgrounds, whose families are unable to support them.
The Study Abroad Bursary aims to reduce these financial obstacles, allowing students to expand their personal horizons and make memories for life. The bursary gives many students, from any academic discipline, the chance to experience a study abroad placement at partner destinations around the world including Europe, USA, Canada, Australia and Asia.
Adding a new dimension
Donors can help more than 100 Reading students to experience other cultures, gain new perspectives and challenge themselves each year. By studying abroad, our students can stand out from the crowd by learning to become more adaptable, self-aware and resilient in all aspects of life. Students who study abroad are not only more likely to find graduate employment, but also start work on a higher salary.
Our Study Abroad Bursary enables Reading students to spend time studying both within, and outside of Europe in the form of field trips, summer schools, termly placements and whole academic years. The opportunities are endless.
Adrian Punaks, a University donor, explains why he supports the Study Abroad Bursary: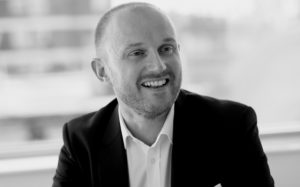 "I became a donor to the University because I wanted to give something back, and for my gifts to inspire others to consider the possibility of studying abroad. When I was student, I was lucky to spend a term in Portland, Oregon. Looking back, that experience was pivotal for me in so many positive ways."
Making memories for a lifetime
The Study Abroad Bursary has been utilised by a number of students studying in a wide range of places from Florida and Virginia in the US, to Melbourne in Australia.
Joshua Collings used his Study Abroad Bursary whilst at the University of Mary Washington to explore the historic cities of Richmond, Philadelphia and Portland, making it "one of the best experiences of his life." Similarly, Charlotte Williams, was able to use her bursary whilst in Australia:
"Studying abroad in a different country helped me to develop and improve my confidence and ability to cope in a new environment all by myself.
"I was able to visit Sydney and the surrounding areas, an experience that I wouldn't have been able to do without the assistance of the IMAGINE bursary."
Not only is the Study Abroad Bursary offered to students on termly or yearly placements, but it is also used to give low-income students the chance to study abroad through summer schools. These schools are prioritised for students from low-income backgrounds and for those who have never travelled outside of the UK before.
This year, thanks to donors, Reading was able to launch a new summer school in China, at the prestigious Nanjing University of Information Science and Technology. The two-week summer school has already proved a huge a success with students, allowing them to immerse themselves in a completely different country, language and culture.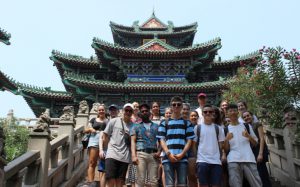 Hannah Whitebread, a student at Reading, recalls her experience of the China summer school:
"Studying abroad in China has been an experience of a lifetime. The trip was an incredible cultural experience that has allowed me to make friends on the other side of the world and improve my language skills. From the bottom of my heart, thank you for making it possible."
Kia Jade Mackenzie, an undergraduate English Literature student, also received a once in a lifetime opportunity to visit China, making long-lasting friendships and learning about a different culture:
"It is an experience I would never have had the opportunity to do and is one I will never forget."
With the help of our donors, we can ensure that even more students receive the Study Abroad Bursary so they can gain new skills and experiences, making memories and friendships for a lifetime.
Find out more about this invaluable bursary and many others.