The Pioneer Bursary helps disadvantaged students take their place at Reading to overcome financial barriers and begin their academic journey. 
At Reading, we believe that family income should not be a barrier to capable students being able to benefit from a university education. We award bursaries and scholarships to over 2000 students a year who come from the very lowest income background. But this isn't enough.
There are families just above the low-income threshold who are struggling to provide for their children while they are at university. These students are most likely to drop out due to financial pressures and this is something that our Enabling Students campaign tries to tackle.
The Pioneer Bursary supports this otherwise overlooked segment of the student population, with our supporters sharing the vision that no home student should have to forgo the opportunity to better themselves due to funding concerns. The bursary provides UK students, who come from low-income households, with a guaranteed £1100 support package at the start of their course, helping them to cover the costs of transitioning successfully to student life.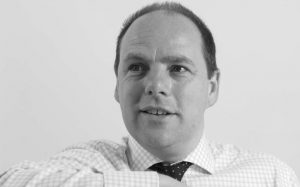 These talented and deserving students should not have to struggle to make ends meet, so it is vital that we have the Pioneer Bursary to support their studies and everyday living costs. Our donors already know how important this bursary can be, as Reading alumnus, Graham Prisk, can testify:
"I support the Pioneer Bursary because I feel it's important to assist those whose background might otherwise mean that a university education would not be affordable. I want to help students equip themselves with the tools that they need to access the curriculum."
Without the help of the Pioneer Bursary, gifted students, like Aaron, wouldn't be able to take their place here at Reading and make an impact on the world in their own way.
"I moved to the UK from Jamaica when I was nine years-old as my mother wanted to try and give me a better life. She served in the armed forces in the UK and Germany but struggled to find work in civilian life. To help with the family finances, I got a job in a shop as soon as I turned 18.
"My mum does everything she can to help me but is unable to support me financially. The Pioneer Bursary has helped me to buy a laptop, important textbooks and to source accommodation for next year.
"Receiving a Pioneer Bursary has enabled me to focus on my studies and I'm really grateful to donors for that."
When it comes to supporting Reading students, Graham is a great advocate for building relationships with the alumni team and with faculty in order to give back. His advice is to:
"Think of what you have, identify what you can share, however small. Be bold and reach out to the University."
With the help of our Enabling Students campaign, the scholarships it has to offer and the support of donors, we can empower students to become the leaders, innovators and change-makers of the future.
Find out more about the Pioneer Bursary, and other scholarships funded by our Enabling Students campaign.