The Empowering Change Scholarship tackles the biggest issues facing our planet by supporting students to become the leaders of tomorrow.
At Reading, we are addressing the big global issues of poverty, food security, climate change, and inequality by developing future change makers. Sometimes financial obstacles can prevent students from reaching their fullest potential and they can be deterred from applying for the most specialist and impactful degrees that Reading has to offer. This is particularly true for international students who are often mid-career professionals – they must not only fund their education at Reading, but also provide for loved ones back home.
The Enabling Students campaign aims to reduce these financial burdens and inspire international postgraduates to have a long-lasting impact on the world around them by taking their next step here at Reading.
The Empowering Change Scholarship supports those students applying for the University's most specialist programmes. For example, The Graduate Institute of International Development, Agriculture and Economics runs 12 specialist postgraduate programmes which tackle the world's most pressing problems. Places on these courses are highly prized, yet the opportunity to study here is beyond the reach of many international students due to the high cost of living in the UK.
The scholarship is funded by University donors and tries to break down these financial barriers. It is awarded to applicants with a track record of outstanding academic achievement and provides £5000 contribution towards living expenses. Donor gifts are match-funded by the University of Reading, so recipients also receive a £5000 tuition fee reduction, making this scholarship package worth a total of £10,000.  
The scholarship not only provides financial security, but more importantly, gives an international student the confidence that Reading believes in their ability to affect real change through their studies.
A long-lasting impact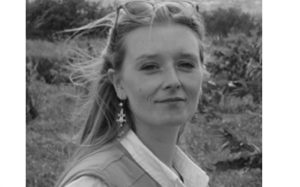 Larissa Setaro is a recent graduate who now works for a French Non-Governmental Organisation in Johannesburg, aiming to develop the economic resilience of fragile populations.
"My master's degree taught me the complexity of the development sector, as well as critical thinking skills that have enabled me to fight for ideas with solid arguments to back up my thinking. Studying at Reading opened a door, introducing me to a vast world in which I am now working, but still learning."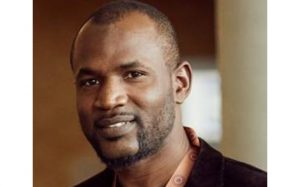 Vaidang Vaigoi came from Chad to study a Masters in Environment and Development at Reading. He now plans to help implement realistic and sustainable policies towards managing the environment alongside economic development in Chad, which is among the poorest countries in the world.  
"I am thankful for the funds I received which allowed me to really focus on my studies. I settled down and the pressure that I was going through, with family to take care of in Chad and daily expenses in the UK, was finally released… I will say that without these funds, I would not have had peace of mind. I would have dropped or suspended my studies."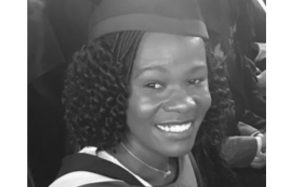 Poni-Rose was able to join the University from her home in South Sudan thanks to our donors. She is now working with South Sudanese farmers to help improve access to quality seed, transforming livelihoods and helping to lift them out of poverty.
"The me of today – compared to the me of last September – is a very different person. The skills I gained at Reading have enabled me to step above the challenges I faced back home. I am now more confident and committed to ensuring small-holder farmers attain economic empowerment."
The world needs innovators and problem solvers who turn challenges into opportunities. At Reading, we want to make sure these potential change-makers reach their fullest potential, and this is something that the Empowering Change Scholarship enables.
Find out more about this scholarship, and many others, on our IMAGINE website.