Reading graduate, Jack Abrey, tells CONNECTED how he is bringing positivity to people's lives during the current crisis through his role in the Scouts.
Jack was a member of the Scouts from age six to 18, and after his graduation, embarked on a full-time career with the charity where his day job is to manage their flagship community impact campaign, A Million Hands. However, lockdown has put a stop to the Scouts' normal activities and Jack tells us how their focus has turned to finding creative ways of keeping in touch with the community, and helping where they can.
An inspirational education
Jack studied Human and Physical Geography at the University of Reading, and praises Reading for emphasising the importance of leaving the world a better place.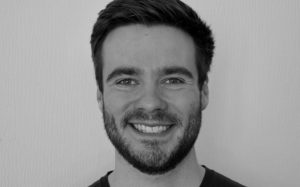 Jack said: "As soon as I arrived at Reading for a self-guided tour, I knew it was the university for me; its picturesque campus and buzzing social scene, coupled with a flexible and cutting-edge course, beat any university I had visited before.
"Studying at Reading, I was lucky enough to work alongside world-class academics in the field of geography and submit research to DEFRA and the government that led to policy change. The emphasis on real world impact at the University really excited me.
"I look back on my time at Reading with the fondest of memories. It's a fantastic place to live and learn, where you really become a part of not only the University community, but also the wider community of Reading.
"My time at Reading has hugely helped me in my career with the Scouts and continues to do so every day. Reading develops good 'all-rounders' – people with a high-quality education and the life skills to make a real impact on the world of work. The University's mantra sticks in my mind to this day – reminding me to stand up, be counted, to not be afraid to go against the grain, and above all, to combat injustice and leave the world a better place."
Helping communities during COVID-19
Jack tells us about lockdown's impact on the Scouts and how they are trying to bring some positivity into people's lives during this difficult time.
He said: "During the current health crisis, the Scout movement's usual activity has been affected as much of Scouting is based on being out and about in the community, developing life skills and living out our promise of helping other people.
"But Scouts are resilient; our young people continue to meet locally thanks to the wonders of modern technology and the dedication and hard work of our adult volunteers. In addition to our groups meeting virtually, we are rallying behind causes and campaigns that help young people take positive social action in their communities and make a difference from home.
"Due to the pandemic, we have created the 'Care for Care Homes' campaign. This came about as our young people told us that they normally help care homes throughout the year and that COVID-19 shouldn't stop that from happening.
"We know that care homes are facing an incredibly tough time – from residents falling ill to being painfully separated from their loved ones – Scouts can help improve the wellbeing of residents and reduce their isolation by sending letters, drawing pictures, painting kindness rocks or making video calls with residents.
"As we can't currently get out into our communities and help in the usual way, we have also been creating social action asks that our young people can do from home to help, alongside 'Care for Care Homes'. These range from sharing three things our Scouts are doing to support their wellbeing with three other people, to sharing a collection of over 150 activities that can be done at home.
"As Scouts, helping others is in our DNA and we've been helping to leave the world a little better than we found it for over 100 years. Now more than ever it's so important to help others – we've just had to be a little more creative in how we do so."
Read more about the 'Care for Care Homes' initiative.
Making a difference through kindness
Jack is incredibly proud of how the Scouting movement has pulled together to do what it can to help during the current crisis – and feels honoured to be part of this movement.
"Being able to play a small part in helping others during the COVID-19 crisis is a huge point of personal pride for me. In times like this, it is easy to feel helpless and out of control, but by simply showing kindness to others we can make such a huge difference.
"In my role with the Scouts I have the honour of working with some truly amazing young people and charity partners to co-create campaigns and actions that young people from all backgrounds, across the entirety of the UK, can take part in. Knowing that a movement of 500,000 young people are rallying behind something I helped to create is an unbelievable feeling!"
Read more about how our incredible alumni are helping during the pandemic.