In 1904, the Palmer family donated London Road Campus to the University of Reading, marking the start of a long and significant relationship between the University and its philanthropic partners.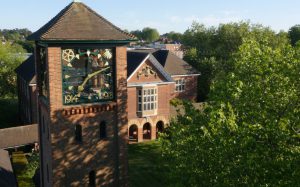 Since then, alumni and supporters have continued to contribute to the University in a multitude of ways – from funding for research and infrastructure, to providing land and buying books. Students across the generations have benefitted immensely from the generosity of those that studied at Reading before them.
Hardship funds and bursaries are two areas of support that our alumni have consistently supported, helping students at a financial disadvantage to still access all the benefits of university life and education.
Our first telephone fundraising appeal to support students in hardship took place in 2004. The request was simple but effective; please support our students in desperate need.
Supporters of the University responded with an unparalleled generosity, pledging to assist those in need. In the 15 years since the first appeal, donors to the University have provided over £3 million in support to ensure that students in emergency situations are able to receive financial relief. Without it, not only would many of our students' studies have suffered, but their mental and physical health would have been adversely impacted too.
Rising costs
In 2020, the average full cost of attending university is estimated to be £23,326 per year, including fees, accommodation and essentials such as food and reading materials. With the maximum available maintenance loan being £9,203 for students living away from home outside of London, some students find themselves unable to cover living costs and are struggling to make ends meet.
As the cost of living and attending university each year rises, alumni and supporters from across the globe have stepped in to help bridge the gap between high living costs and maintenance loans.
Ben – a student at Reading – found himself struggling to pay for his accommodation when his father's construction business went into administration, and he could no longer afford to help Ben cover his living expenses. Worried about becoming homeless and having to abandon his studies, Ben turned to the University for help.
An emergency grant enabled Ben to pay off his accommodation debts and cover his living costs for the remainder of the year. The relief he felt was overwhelming. It was thanks to University supporters that Ben could continue to work towards obtaining his degree, without the fear of losing his home.
He said:
"I would like to sincerely thank everyone who was involved in me receiving these funds. I am so grateful for this money, it's helped me out beyond belief. This year has been the worst of my life, so to receive this help has been amazing."
Lauren also received financial assistance after being diagnosed with a serious medical condition, and finding herself struggling to keep up with bills whilst juggling her studies. She was unable to afford essential food items and would sometimes go hungry. When she contacted the Student Financial Support team, they were able to provide emergency funds to ensure Lauren could immediately shop for essential items, allowing her to concentrate on her studies and not on her next meal.
A holistic approach
In an average year, the University and donors support around 100 – 130 students in crisis, by awarding grants after completing a financial assessment of what a student needs to alleviate their emergency situation.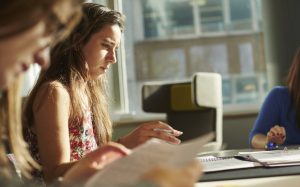 The Student Financial Support team not only provides monetary aid for students like Lauren and Ben, but also welfare support and financial education. Every student has the opportunity to discuss their situation with a member of the support team, and where appropriate can access a personalised grant to alleviate the pressure of their situation.
Students are also able to take advantage of the donor-funded online learning platform, Blackbullion, which teaches them the tools to manage their own finances. In Reading's first year with Blackbullion, from 1 August 2019 – 31 July 2020, our students completed over 10,000 lessons, with 1,735 student sign-ups, demonstrating our students' engagement with financial education.
Supporting students in need
In the last decade, students have faced a multitude of challenges – from rising fees to the current COVID-19 pandemic – the circumstances are ever changing. Year after year, we have been honoured by the consistency and generosity of support we have received from our alumni and supporters.
TV and Film Agent, and Reading graduate, Michael Duff, explains his motivations for supporting our students:
"I was fortunate enough to have parental financial support throughout university, but recognise that not everyone is so lucky. My education has stood me in great stead for my professional life; I feel it is only right that I share the good fortune an education has brought me."
The generosity of Reading's community has enabled the University to rise to the challenges each year presents – not least the continuing impact of COVID-19 on our current students – ensuring that funding is available for students like Lauren and Ben when they need it most.
Thank you for continuing to support our students.