Right now, students at Reading are facing financial challenges – caused by the COVID-19 pandemic – which they could never have prepared for. And that is why the University of Reading is launching its latest fundraising appeal – your support is needed now more than ever to help our students complete their studies.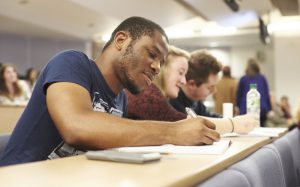 Today's students rely on paid work to make ends meet, but so many of these opportunities disappeared overnight because of COVID-19. Some students come from families whose income has also been drastically reduced, leaving them with no safety net.
Paying the rent and finding money for essentials is now so much harder, and many students face uncertainty ahead as they return to Reading.
That is why the University of Reading is launching a Student Hardship Appeal to raise money to provide emergency grants to students in financial crisis; when they have run out of other options and dropping out of university is a very real possibility.
Watch a message from Vice-Chancellor, Professor Robert Van de Noort:
An urgent need
At the start of lockdown, in March and April this year, we saw a doubling of emergency requests for help. These requests continue to come in daily, and between March – July 2020 the University's Student Financial Support team awarded just under £155,000 to students in need; more than they would normally award in a whole year.
One in four of our students come from a very low income household and many are now desperately worried about the months ahead.
The student financial crisis is far from over.
Matt Daley, Head of Student Financial Support at the University of Reading, said: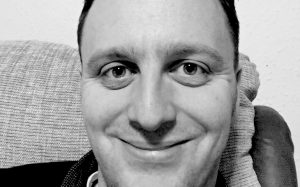 "This is a worrying time for everyone, but if you add financial struggles into that, it can become overwhelming.
"We've done our best to predict and stretch our funds to help as many students as possible. But if the situation worsens – such as a local lockdown, or further job losses – which is extremely likely, then our funds might not go far enough."
The impact of the pandemic on students' finances is clear. We are launching a fundraising appeal now because we know that more students will need urgent financial help as they return to university.
Make a difference
Reading students are talented, resilient and resourceful, but they have already exhausted their back-up plans.
Your support could enable a student to buy a laptop to access online learning resources, help them with their weekly grocery shop, or cover the cost of an emergency flight home for an international student.
Two students, who wish to remain anonymous, told CONNECTED what a difference the grant they received made to them:
"I would like to thank you at this time for all your combined help in supporting me financially. This has been by far the most stress-free month at university in a long time."
Second-year undergraduate student.
"The financial support provided to me has helped me to bridge the period of unexpected financial problems due to COVID-19. The support has helped me to pay for my accommodation and to sleep calmly."
Postgraduate EU student.
At Reading, we believe that every student deserves an education; but we also know that academic success can be dependent on having the right support available along the way.
Your gift can help a student in crisis right now.
Find out more about our Student Hardship Appeal, or how you can get involved, through the IMAGINE campaign.