Apply by 26 April to access the Henley Business Angels network of experienced business leaders, successful entrepreneurs and investors who are ready to support you in growing your business.
Henley Business Angels (HBA) aims to facilitate opportunities for members to invest in early stage businesses launched by entrepreneurs who are graduates from, or who are connected with, the Henley Business School and the University of Reading.
CONNECTED brings you perspectives from both sides of the board room: Dr Stephanie Campbell, founder and CEO of OKKO Health – which has, to date, secured HBA's largest investment – and HBA investor, Holly Ann Baldwin, who provides an insight into the Angels and shares their top tips for your application.
The entrepreneur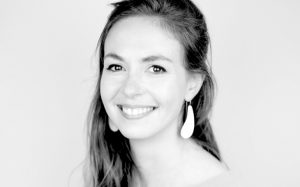 OKKO Health – which develops smartphone software so that people who have eye problems can be monitored from home – resulting in less visits to hospital – has become HBA's largest investment after receiving a total of £145,000. CONNECTED talks to OKKO Health's founder and CEO, Dr Campbell, to find out more about her experience with HBA and her plans for the future.
Dr Campbell said: "I decided to found OKKO Health because I realised a gap existed between the amazing research and technology being developed in universities, and what was actually being delivered to patients.
"By focusing on the needs of individuals, crowded waiting rooms and long waiting lists should be a thing of the past."
Dr Campbell explains how she secured funding from HBA and shares her top tips for future applicants. She said: "I found the application process to be straightforward and the opportunity to interact with other investors on the application platform was really helpful. The Investment Readiness Workshop put on by HBA also helped me prepare for my presentation.
"I had 10 HBA investors interested in my business and ended up securing six in total. The great thing about HBA is that you don't just receive money from investors in this network, you also gain expertise which I am really grateful for.
"My top tips for applicants are to have an organised and complete data room – this is a really valuable tool for both investors and the entrepreneur. Another tip is to have a firm closing date for investment discussions, which enables a CEO to be 100% focused on talking with potential investors and building those relationships."
Dr Campbell looks towards the future and what she hopes to achieve with OKKO Health: "Our ambition is to be the leading digital health provider of eye care. We want to be the data company that underpins eye care services, offering the best digital eye care diagnostics, and gathering data about patients' eyes and pushing it towards the practitioner that needs the information."
The investor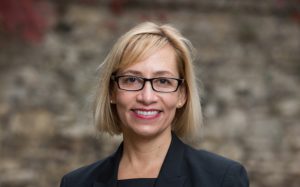 Holly Ann Baldwin, who has been a HBA investor for almost a year explains how she got involved: "I'm a medic by trade from the US, and as I was moving into the commercial medical device areas I felt like I had gaps that needed addressing, so I came to the Business School to get my MBA.
"My degree opened so many doors and I started to commercialise ideas with a few academics from the University of Oxford. On my journey to secure funding, I was introduced to the HBA and pitched at one of the events myself, which was a great introduction to the network.
"A couple of years later, I then moved into helping entrepreneurs commercialise their ideas. I started with some small investments – building up a portfolio – and then I attended a HBA event and decided I wanted to participate."
Holly didn't have all of the technical requirements to become an investor, such as being a director, but credits HBA for their huge show of commitment to inclusion in offering her a place regardless. She said:
"Women face enough challenges in business without extra barriers being added. Their commitment to inclusion is a reason why I'm proud to be an investor."
Holly shares an insight into her experiences as a HBA investor, tells us what she looks for in an entrepreneur and shares her advice for success.
She said: "My advice for anyone looking to invest in a company is to ask yourself: do I believe in the founding team? Is it aligned with my area of focus or investment? Am I looking to diversify out of my areas of interest for my investments? It's also really important to ask yourself what your gut is saying.
"The key thing I look for in entrepreneurs is grit. I want to be able to see that someone is embedded and really serious about their programme, and they need passion, charisma and some experience as well."
How to apply
If you would like to apply to HBA for funding, please submit your application with supporting documents – including a business plan – via the apply for funding link. The link will take you to a form on the Gust platform, which you will need to complete and submit by 26 April 2021.
If you have any difficulties submitting your company details, please refer to the following guide: Guide for Entrepreneurs: How to Apply to Henley Business Angels, or contact Alex Baker.