The global pandemic has had a huge impact on the cultural sector – both in the UK and around the world – as venues were forced to close their doors.
In the third event of our online Alumni Lecture Series, COVID – Stories from the Frontline, successful music agent and executive, Emma Banks, will share her experiences of how COVID-19 has impacted the music industry and changed the arts.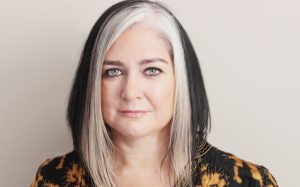 Join us on 13 May at 18.30 (UK time) as Emma provides an insight into the short and long-term consequences of the pandemic on the music industry, and shares the lessons she's learnt over the past year. This online discussion will be chaired by University of Reading Vice-Chancellor, Professor Robert Van de Noort.
Emma is the co-founder of the London office of Creative Artists Agency (CAA) – a leading entertainment and sports agency – where she represents many of the world's leading musicians including Katy Perry, Muse, Arcade Fire, Red Hot Chili Peppers, Florence + the Machine and Kylie Minogue. CONNECTED spoke to Emma ahead of this event to find out more about her journey to becoming one of the most powerful women in the music business.
From RAG to riches
Although groceries, rather than gigs, dominated Emma's academic timetable, it was whilst studying for a BSc Food Science at the University of Reading 30 years ago that the agent first tasted the thrill of helping to showcase musical talent.
As an enthusiastic actor and head of her secondary school's debating society, Emma was drawn to Reading's Raising and Giving Committee (RAG) during Freshers' week, and soon found herself responsible for booking and promoting bands to perform at the Students' Union.
Emma explained: "One of the primary fundraising methods was organising gigs, so that's what we did.
"We took The Pogues and New Order to Reading and outside of university, a guy called Neil Richards and I, set up a little promoting business and put on shows for The Stone Roses amongst others."
Three decades on and Emma's change of appetite from food science to music has undoubtedly paid dividends. Emma now sits at music's top table and in 2018 became the first female executive and first agent to receive the prestigious Music Industry Trusts (MITs) Award.
Emma recalls her journey to success: "It was very difficult to get a job as an agent and it took me about a year from graduation to actually start work. I don't remember there being any other female agents in the UK when I started, so clearly Ian Flooks [chairman of Wasted Talent], who gave me my first job, was pretty brave.
"You don't know you are breaking new ground when you are doing things. I didn't ever think about whether I was doing anything because I was female – I did things because I was me and grew up with a family that didn't believe being female would hinder whatever I wanted to do. I just got on with it."
Having achieved her career goals, Emma reflects on what she enjoys the most about her job: "When you see the smiling faces of the people singing along at a gig, the happy artist who has either realised a dream, or seen how much their music means to others – that is what is really special about this job."
However, the COVID-19 pandemic has had a devastating impact on the music industry and the wider cultural sector. Emma shares a glimpse into what she'll be discussing at her upcoming Alumni Lecture.
She said: "The live music sector has seen incredible growth in the last ten years, with UK musicians excelling globally.
"In March 2020 this came to an abrupt halt – no shows, no live entertainment, no work and, for many, no money. The impact of COVID-19 has been felt acutely in the live entertainment business and we are not 'out of the woods' yet.
"However, with this devastation has come innovation and the paid live stream is now a reality. Of course, once we emerge from the pandemic we will still have the problems caused by Brexit to contend with so it's a tricky time ahead. But we are an industry of problem solvers and we will come back strong."
Read more about Emma's career in the music industry.
Register your place
Attendance is free, but booking is essential: register your place at the Alumni Lecture on 13 May.
In case you missed the previous event in our Alumni Lecture Series – Supporting the Vulnerable: COVID's Social Impact – you can watch our recording to discover how Reading graduates Alison Peyton, Kirsti Wilson and Peter Norman have worked throughout the pandemic to support those in need.