Shirin Irvine – TEL Adviser, CQSD

Overview
For the academic year 2015/16, the Department of History offered a brand-new Part 1 programme as part of the History Project. This resulted in the development of three new core modules.
Dr Mara Oliva transformed common practice by using technology to carry out full electronic assessment for her module. This project included multiple aspects of digital pedagogy, using Blackboard to perform engaging assessment.  This was achieved through innovative and effective use of Blackboard Groups in combination with Blackboard Wikis and Turnitin Assignments, in addition to the Grade Centre for administering students' marks.
What is a wiki?
A wiki is a collaborative tool that allows students to work as a group on one project and write shared content in the form of a website. They can create a series of web pages that can include images, web links and videos, collectively responding to a theme.
Dr Mara Oliva – Lecturer in Modern American History (20th century)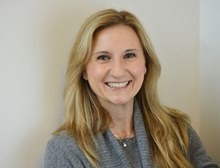 Mara explains how she used the wiki tool within Blackboard as a new tool for summative assessment.
The Culture Wiki
Journeys through History 2 aims to introduce students to major historical ideas, concepts, beliefs and knowledge systems, and to show how these are exemplified in material culture, with reference to artefacts, buildings, paintings and other works of art, literature and media.
We wanted the assessment tools we chose to reflect the cultural and visual elements of the module. Therefore we decided to use a group wiki of 2,000 words (50% of the module mark), which we called the Culture Wiki, and an individual 2,000-word essay on one of the historical concepts.
The Culture Wiki allowed students to create and contribute to several web pages of course-related material. They were expected to display their research, analytical and communication skills by building a website meant for public consumption. In small groups, students created their wikis based on a theme discussed during lectures. Lecturers provided themes in the module handbook and on Blackboard.
Our aims for using this form of assessment were to teach students the importance of teamwork and how to write in a concise and accessible way in order to develop an understanding of public history, which offers many employability opportunities to history graduates.
Impact – great results! 
Overall, the exercise was very successful! According to the feedback, both students and staff enjoyed working on the Culture Wiki. Students said it gave them a chance to look at history from a different angle and realise how many flexible and transferable skills they can gain through studying history.
We then decided to take this a step further and extend full electronic assessment to the individual assay, using Turnitin Assignments. This was received very enthusiastically by the students, who appreciated the immediacy and flexible, 24/7 access technology can offer.
The project, however, would have never taken off without the invaluable support of the TEL team, in particular Shirin Irvine, Lauren McCann and Maria Papaefthimiou. With their help we arranged training and guidance for the department staff on creating and assessing wikis, using Turnitin for e-assessment, and using the Grade Centre.
To support students, we provided a separate handbook with "how to build a wiki" guidelines, which was uploaded on Blackboard. I then dedicated part of the first lecture to introducing the exercise and answering the questions. Overall, students did not need much support and were very quick at learning – their questions were mainly content related.
We are very pleased with the outcome of the project, so we have decided to continue for the foreseeable future!