The School of Psychology and Clinical Language Sciences at the University of Reading is celebrating its centenary with a week of virtual events for students, staff, alumni and the local community, from 21 – 25 June.
The history of the School of Psychology can be traced back to 1921 with the appointment of Albert Wolters – the University's first Lecturer in Experimental Psychology.
As one of the first psychology departments to be established in the UK, the School is now firmly recognised as a world leader in the delivery of teaching, research and training in psychology and related disciplines.
To celebrate their centenary, you are invited to join the School for a week of events looking forward to what the next 100 years of psychology will bring.
Find out more about the upcoming events and book your place.
A trip down memory lane
With 100 years of graduates from the School of Psychology and Clinical Language Sciences, our alumni have gone on to inspirational careers across a variety of fields. CONNECTED speaks to some of our alumni to find out what they remember fondly about their time studying psychology at Reading.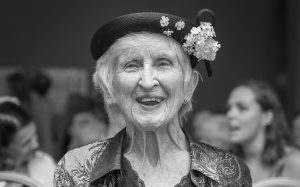 The late Dr Janet Carr OBE studied psychology at Reading from 1945-1948, and went on to lead the world's longest-running research project on people with Down's Syndrome.
Her project spanned 50 years, changing attitudes forever and dispelling some of the negative myths surrounding having a child with Down's Syndrome.
Her daughter, Sally, said: "Reading turned out to be an excellent choice for her. She made lifelong friends, including Ann and Alan Clarke who went on to become Professors of Psychology, and who authored many authoritative books.
"Janet and her friends she made at Reading continued to meet up later in life, forming the 'Geriatric Psychologists Society' – a small group of retired professionals who used to meet socially around London."
Read more about Dr Carr's work.
Professor Celia Kitzinger graduated from Reading with a PhD in Psychology in 1984. She went on to spend more than 40 years in academia, and is now an Honorary Professor in the School of Law and Politics at Cardiff University where she co-directs the Coma and Disorders of Consciousness Research Centre. She also co-directs the award-winning Open Justice Court of Protection Project.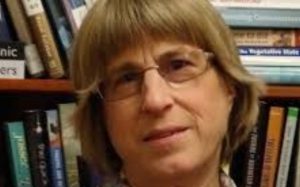 Professor Kitzinger has a history of campaigning for same-sex marriage and is well-known for her widely-cited research on lesbian and gay issues. She recalled:
"I applied to several universities to research lesbian politics and identities for my PhD. This wasn't exactly a popular topic at the time and most of them turned me down; I was immensely grateful when Reading offered me a PhD place.
"My supervisor at Reading – Rex Stainton Rogers – was an unusual, radical psychologist, who was incredibly generous and supportive."
Read more about Professor Kitzinger's work.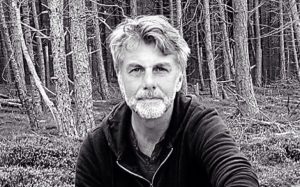 Matthew Toresen MBE is also well-known in the fight for equality through his support of the Equal Love campaign. A BSc Zoology with Psychology graduate from the class of 1984, he recalls studying in Professor Kitzinger's tutorial group when she was a postgraduate student. 
He said: "I remember being set an essay by Professor Kitzinger on the topic 'is language sexist?' and it was a real lightbulb moment for me – it altered my life. My time at Reading was generally very happy and a period of personal growth."
In 2016, Matthew was awarded an MBE for his Services to LGBT Equality. He said: "It's quite amazing. Even in my little lifetime we've gone full circle – from being a potential criminal to being invited to Buckingham Palace to receive an MBE.
"Being given this award really meant a lot to me because the work that I do has been my whole world since I came out."
Read more about Matthew's work.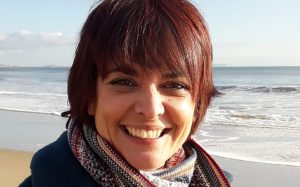 Dr Sarah Lewis studied BSc Psychology at Reading from 2000-2003. While finding her true calling wasn't plain sailing, she is now the Director of Penal Reform Solutions – an organisation that specialises in promoting growth, positive psychology and transformation in prisons. Dr Lewis designs and delivers programmes that aim to develop and improve prison environments to achieve greater safety and well-being.
She said: "I worked really hard at Reading and had some amazing lecturers – the teaching quality was brilliant. I remember one lecture on forensic psychology that really inspired me, and I undertook a lot of work experience during my studies there.
"Psychology is all about how people think, and I knew from an early age that I wanted to work with people. There's something about seeing people in prison and the strength and potential they have that inspires me."
Read more about Dr Lewis' work.
Find out more about the centenary events and book your place.