UoR Staff Celebration & Sustainable Action event
Tuesday 21 June 2022 10:00-15:00, Palmer Quad, Whiteknights campus
Join the Sustainability Services team on 21st June to explore the different opportunities, activities and benefits available to UoR staff as part of the University's Environmental Sustainability strategy. Join Doing #UoRBit and then get an extra 500 points just for attending, along with a free reusuable climate stripes cup!
Dr Bike
Lift sharing
Climate Stripes bus
Live solar generation display
My Journey Wokingham
Free cycle training
Car Club
Recycling Challenge
School carbon footprints
Cycle rides
Reading Buses
Low carbon energy tours
Warpit furniture reuse
Salix project energy savings
Free ice cream (with climate stripes pin)
In collaboration with the Walker Institute, RUSU and local community groups
31st October to 12th November
University of Reading and Walker Institute Online from COP26
Throughout Green Festival 2021 and COP26 we worked with the Walker Institute to enable remote participation in real time:
Daily Newsletters plus videos for schools www.rmets.org/news/join-us-cop26-your-screen-or-your-classroom-our-exclusive-video-bulletin
The COP Climate Action Studio (COP CAS) enables doctoral students to remotely participate in the annual UNFCCC (United Nations Framework Convention on Climate Change) Conference of Parties in real time.  COP CAS 2021 | Walker Academy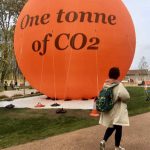 Wednesday 3 November
Green Festival Showcase event
Day of Cycling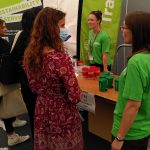 Green Festival showcase event from 10-1pm in 360 at RUSU, giving the opportunity for staff and students to meet local environmental and sustainability groups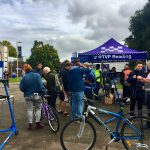 12-2pm Day of Cycling in Palmer Quad - Day of Cycling in Palmer Quad with Reading Bicycle Kitchen, Dr Bike, My Journey Wokingham, Security Services and Reading Cycle Campaign
At 2pm join us for a leisure ride around campus for an hour and see the beautiful Autumn colours.
Friday 5 November
Shout for Sustainability
12-1pm 'Shout for Sustainability' outside Carrington, with senior University staff and RUSU discussing the ambition to put sustainability at the heart of our University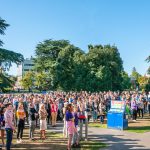 1st November to 5th November
Photography Contest
Sustainability photography contest took place throughout Green Festival to show sustainability through the eyes of staff and students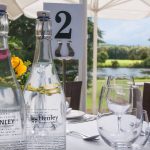 Thursday 4 November
Launch of Doing #UORBit
Online saving energy in your home webinar
All staff briefing on acheiving Net Zero Carbon by 2030
11-1pm Library foyer - Sustainability team and Green Rewards presented the new Doing #UoRBit platform
11-11:45 Online webinar 'Saving energy in your home'
How to save energy in your home while possibly making financial saving and protecting the planet in the long term.
Speakers:
Dr Emmanuel A Essah  - Associate Professor in Sustainable Technologies
Dr Mehdi Shahrestani - Director of Architectural Engineering - TBC
Dr Maria Vahdati - Programme Director, MSc Renewable Energy: Technology & Sustainability 
Professor Jacopo Torriti - Co-Director, Centre for Research into Energy Demand Solutions (CREDS)
Luke Cantellow - Energy officer from the University of Reading
A presentation from our Energy and Sustainability Director, Dan Fernbank, talking about how we will achieve net zero carbon by 2030