Welcome to the University of Reading's Waste and Recycling pages. Waste and recycling is a visible element of the sustainability agenda, we aim to make dealing with waste simple and easy whilst minimising our impact on the environment.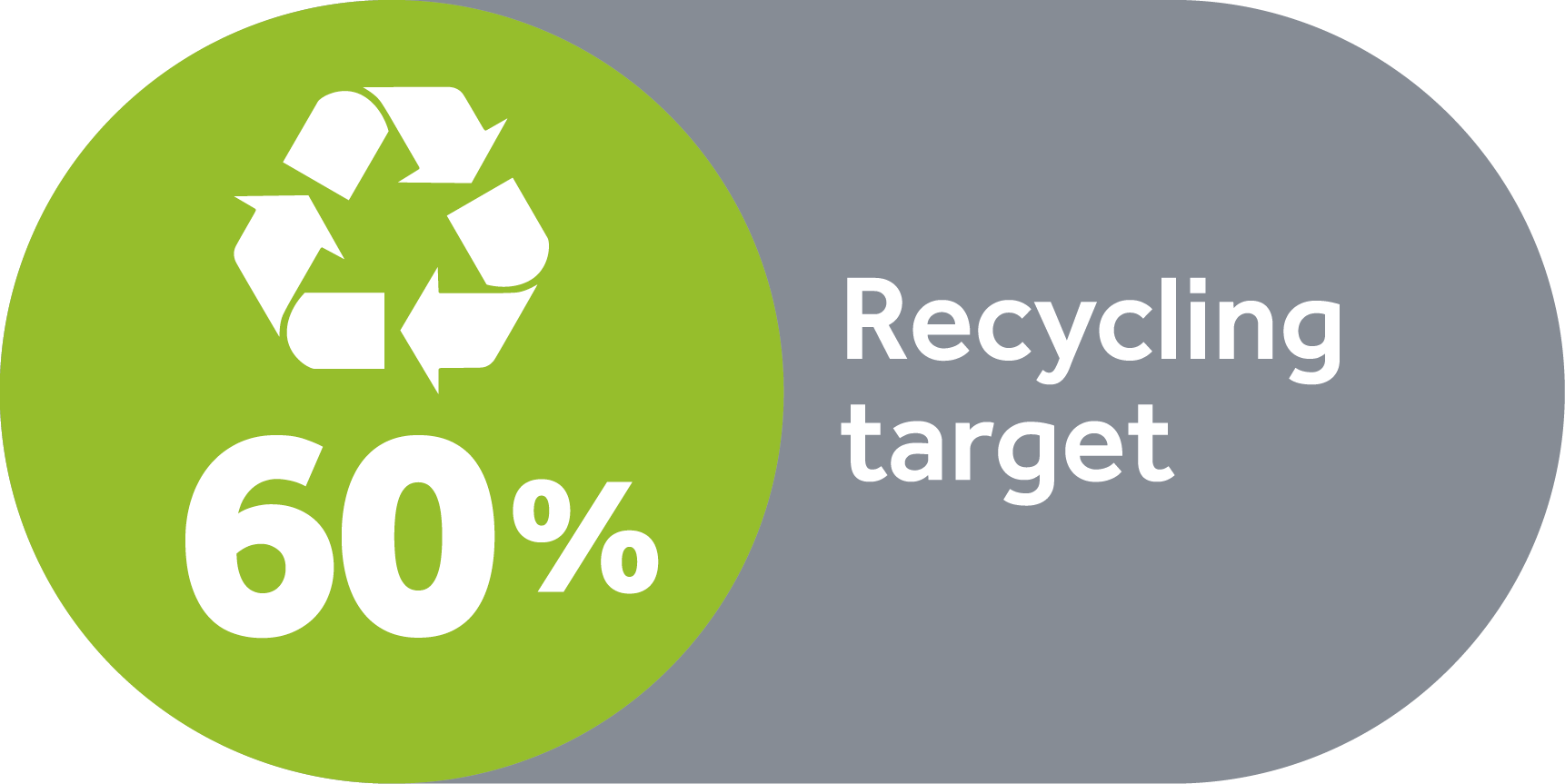 LET'S GET IT SORTED...
The University of Reading strives to reduce, reuse and recycle as much waste as possible to minimise the impact we have on the environment.
We offer a range of services from; the provision of  recycling facilities, hazardous waste disposal, reusing furniture and general advice and guidance.  If the information isn't in the links above, please contact us waste@reading.ac.uk.  
We've taken great steps to reduce our waste through initiatives like Bin the Bins and Warp-It, and through improved facilities and communication.  
WASTE MANAGEMENT TARGETS
We have developed a Waste Strategy (available here) for the next 5 years which sets ambitious targets along the themes of reduce, re-use, recycle, review and report, to reduce our environmental impact even further:
By 2020/21 Reduce total waste produced by 5% per capita (staff and student FTE)
By 2020/21 Increase the University's annual recycling rate to 60% (current recycling rate is 50%).
By 2020/21 Achieve a 10% increase in re-use against the 2015/16 baseline, in order to improve a culture of re-use rather than disposal.
By 2020/21 Review opportunities to reduce hazardous waste.
By 2020/21 Review reporting of construction waste and advance waste management practices further up the waste hierarchy.
By 2020/21 Annual reporting on quantitative waste management impacts, and other sustainability impacts achieved as a result of the Waste Strategy projects.
This 5-year Strategy identifies key actions to meet these targets, including upgrading recycling facilities, improved communications and behavioural change initiatives, and reviewing opportunities to improve waste management processes.
RECYCLING LEAGUE (Coming soon!)
We are proud to say that 50% of our total waste was recycled in 2015/16, with 49%  being used to generate electricity through incineration, with only 1% going to landfill.  This is despite increasing student numbers and the expansion of University facilities.
Recycling on campus starts with you- see how well your building did in 2015/16 here.