Sustainability has become a familiar term to most people in the 21st century, however, people have been debating about sustainability and the environment decades ago. Knowing this, and seeing increased climate activism from figures such as David Attenborough, Leonardo Di Caprio, and Greta Thunberg, we might be looking for advice on how to make more sustainable choices on an individual level. This blog post will provide the down-low on a social enterprise designed for individuals like staff and students of Reading; Giki.
Who is Giki?
Giki stands for Get Informed Know your Impact and was set up for one simple reason. It is designed to help people make achievable choices to combat the climate and environmental emergency. Almost no one wants climate change, endangered wildlife or plastic pollution, but the reality is that it's a consequence of the lives that many of us lead in the world today.
Giki believes that if everyone can build their own personal plan for what they can do to protect their world, then we can all play a crucial role to preserve the environment on which we all depend.
Giki Badges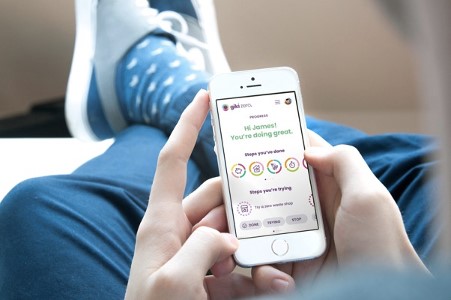 When it comes to sustainability, we have a lot of power as consumers to vote with our money. It can be overwhelming when standing in a supermarket not knowing how a product lives up to sustainable methods, so Giki helps users find sustainable and healthy products in the supermarket through their free app. They have rated 280,000 UK supermarket products on 15 different issues including responsible sourcing, sustainable palm oil, carbon footprint, nutrition, and animal welfare.
Download the app: https://badges.giki.earth/
Giki Zero

Giki Zero is a step by step guide to a lighter footprint on the planet which will help people understand, track and reduce their carbon footprint with personalised steps to help them plan out a path to Net Zero.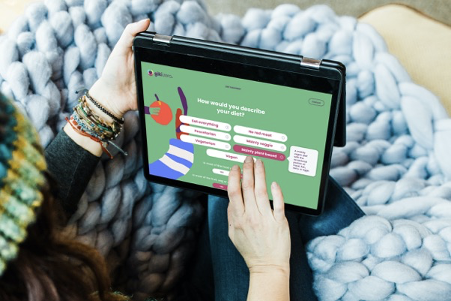 As a student myself, I was pleasantly surprised at how simple it was to use their website. It was simple to answer some initial questions about my lifestyle which generated a personal carbon footprint for me.
Even better were the steps provided that would help me to reduce that carbon footprint. I loved how I could choose steps that were achievable to me, and how they showed the impact of that step as well as the area of the environment it would help. These range from carbon reduction to biodiversity. If I already did a step, I clicked 'I do this' which amended my carbon footprint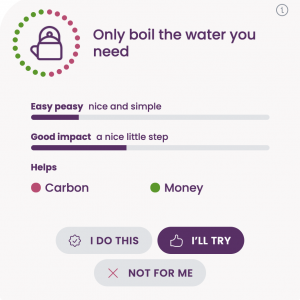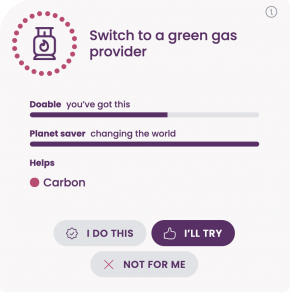 All the data is based on the best scientific and academic data available but shown in a way that is engaging and fun. One of Giki's directors used to say you need a PhD to shop sustainably – but Giki wants to change that.
Visit their website to find out how you can do your bit for the planet: https://zero.giki.earth/