Cycling is a great way to get fit and save money at the same time. The Whiteknights campus offers an ideal green environment for cyclists to explore the natural beauty the campus has to offer. We welcome responsible cyclists who follow our guidelines for sharing the space safely with other cyclists, pedestrians and drivers.

This page outlines all the facilities and offers available to cyclists and those considering cycling at the University of Reading. Scroll down to find out about our secure cycle parking compounds; showers; how to get yourself a bike; how to keep your bike secure; cycle skills courses; bicycle maintenance opportunities and much more. We also have a programme of route improvements on Whiteknights Campus to allow more room for pedestrians and cyclists to share the space safely.
Dr Bike Dates for 2018-19
Scroll down to the section on 'keeping your bike in top condition' for other ways to maintain your bike including Reading Bicycle Kitchen and our on campus bike maintenace tools.
| | | | |
| --- | --- | --- | --- |
| Day | Date* | Time | Location |
| Wed | 18 Sep | 11:00–14:00 | Palmer Quad |
| Thur | 26 Sep | 11:00-15:00 | RUSU Fair |
| Wed | 02 Oct | 12:00–14:00 | Palmer Quad |
| Wed | 16 Oct | 11:30–14:30 | Palmer Quad |
| Wed | 06 Nov | 12:00–14:00 | Palmer Quad |
| Wed | 20 Nov | 11.00–14:00 | Palmer Quad |
| Thur | 21 Nov | 12:00–14:00 | The Dairy, London Road |
| Wed | 04 Dec | 12:00–14:00 | Palmer Quad |
*Dates subject to change occasionally so please check here before attending.
Improve your cycling for free!
We're keen to ensure that all cyclists at the University have the right skills to keep both themselves and other road users safe on the roads and paths.
We are able to offer free fun cycle courses whatever level of cyclist you are. See our Cycle Skills Flyer
more
Ideal for:
Cyclists from overseas to brush up on local rules and laws.
Those looking for improved confidence to cycle on the roads
Training addicts
Experienced cyclists looking to train as ride leaders
You don't even need your own bike as we can use Readybikes.
For more details please click here
Email sustainability@reading.ac.uk if you're interested and we will forward your name and contact email address to our training providers * to arrange a session.
*By signing up to the scheme you consent to your details being shared with our training providers, Avanti Cycling. Your details will only be used for the provision of cycle training and safety communications.
Share space safely and considerately
The paths on campus can be extremely busy at times so please be careful and considerate of other users and do not speed. We've started a programme of route improvements to give more space for cyclists and pedestrians to share safely. For updates on this work please see here.
Use lights at night!
Make sure you use front and rear lights when cycling at night. It's the law and you could be fined for not having them. Available to buy from Security Services online or in Whiteknights House.
It's not just about keeping yourself safe on the roads in the dark (although that is extremely important!). Pedestrians on shared paths can't see you so please use lights to be a considerate user of campus.
Access to secure cycle parking compounds
Any staff or student wishing to use the gated bicycle compounds available on Whiteknights will need to visit the Security Window in Whiteknights house to show their campus id card and complete a form outlining agreement to a number of conditions......
more
(Conditions of use include using a secure d-lock to lock their bicycle, and having a Security sticker on the bike). To access the compounds you will also need to know the pin number for your personal campus card (unique for everyone). You can obtain this number by visiting the campus card pages and signing in, using your University of Reading username and password.
Gated cycle parking compounds are located by the following buildings:
Chemistry, Car Park 10
Harborne
the rear of RUSU (Car Park 4)
Earley Gate near Agriculture building.
Additional gated compound are available for Halls residents, access to these is arranged though the individual Halls receptions.
Get your bike a free security label available from Security Services
A security label on your bike doesn't necessarily stop it being stolen, but makes it less attractive to thieves as police would be able to prove the bike does not belong to the thief, and would be able to return it to you should it be recovered following a theft. Free labels and advice available from the Security Window in Whiteknights House.
Unicycle bike hire
The Unicycle scheme run by RUSU loans recycled bicycles by the term or year.
They only have a limited number of bicycles available and are always on the look out for volunteers to help run and expand the scheme.
Email student.activities@reading.ac.uk for more details.
Buy a second hand bike
A great method of re-use and saving money at the same time. Be careful of where your purchase your 2nd hand bicycle from however. You should check it's not stolen and buy from a reputable seller so you don't get ripped off.
The University sometimes hosts sales of 2nd hand bicycles. These are bicycles which have been mended by offenders in local prisons as part of a scheme providing them skills training.
Look out for the 'On your bike' events, ususally at the start of Autumn and Winter terms (October and January).
Next sale is Wednesday 2nd of October 2019 12:00 - 14:00 in Palmer Quad / Foyer
Another option is Reading Bicycle Kitchen who often have 2nd hand bicycles for sale.
Buy a new bike
Reading has an excellent selection of bicycle shops that you can visit for a bike. Many will sell special student packages at the start of the academic year that include the all important locks, lights and helmets as well. You must have lights when cycling at night in the UK - it's a legal requirement so you could get a fine without them.
Cycle to work scheme for staff
University staff can use salary sacrifice to purchase discounted new bicycles.
Our scheme is run by Halfords but your bicycles can be purchased from any participating retailer, it doesn't have to come from Halfords. See HR benefits+ website at Cycle2Work.
Dr Bike
We have regular Dr Bike sessions on campus where a mechanic will check and fix your bicycle for free, charging only for any parts that might be needed. Dates listed at the top of this page.
Cycle maintenance tools
Basic cycle maintenance tools are available to borrow from the Chaplaincy on Whiteknights Campus. If you need to pump up a tyre or make a few minor adjustments just pop along to the Chaplaincy behind the library.
Showers at Reading
Please see the link below for locations of showers on our Whiteknights and London Road campuses. If you have any issues accessing them, or comments, please do let us know at sustainability@reading.ac.uk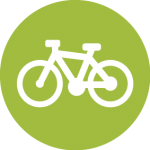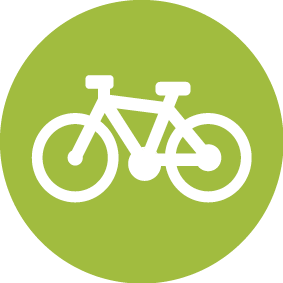 We are constantly working to improve facilities for cyclists on campus. If there is a particular improvement that you'd like to see please let us know at sustainability@reading.ac.uk.