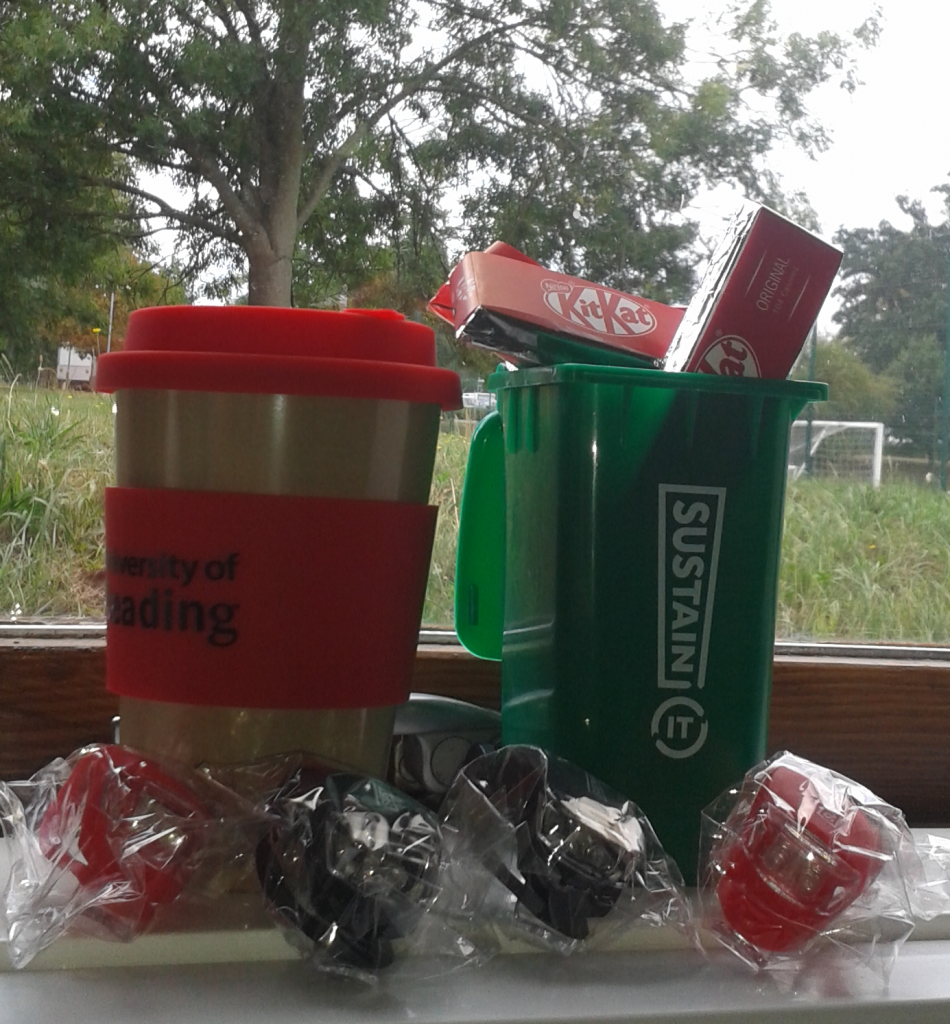 In August, the popular re-use challenge returned!
In August 2017 we avoided disposing of 219kg of stuff by re-using it, which saved staff over £1,500 because they sourced items for free rather than having to buy it all new.  But this August we wanted to achieve 250kg of items re-used in just two weeks! Why did we do this? Because re-use is the right thing to do – it has lots of environmental and financial benefits. The University recognises this and has a target to improve re-use by 10% by 2021.
Not only was there yummy chocolate or "sugar free" desk tidies as a thank you for those who took part, there were also 7 Warp-it SuperUser awards (Sustain-it cups or bike lights) for staff who were the most active on Warp-it over the duration of the challenge. We are pleased to report that the challenge was complete – staff re-used far more than the 250kg target. In fact, just under three quarters of a tonne of stuff was re-used over two weeks, which is roughly the equivalent of 646 cantaloupe melons!
Lots of people took part, and 32 new people also registered to use warp-it during the challenge. On average, approximately 4 items were claimed each working day.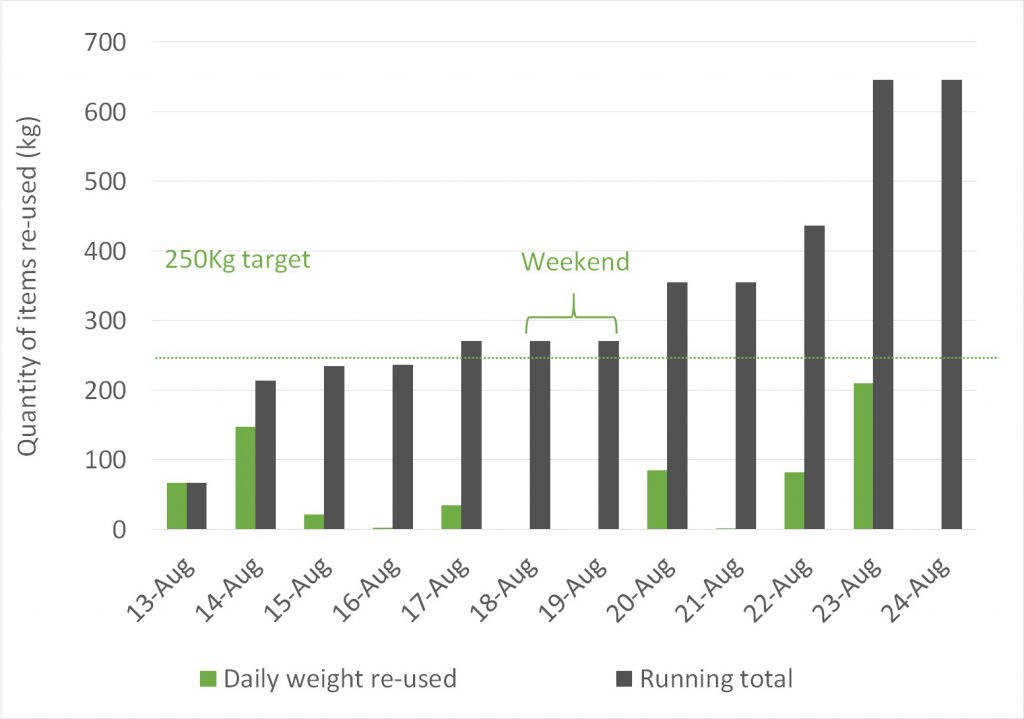 Feedback from staff
5 members of staff were offered the Warp-it SuperUser award of a Sustain-It cup or bike lights. Here is what some of them had to say about the Challenge and Warp-it:
The challenge prompted me to revisit the Warp-it site. It was free and fun to take part, good for the environment and excellent for obtaining lots of useful (free) stationery items for the office! – Lorraine Spiller
Warpit allowed us improve the Common Room space at London Road by helping us remove the old furniture and replacing it with furniture that came down from the Edith Morley Building. Every bit of furniture, removed and brought in, was recycled. – Brian Soiza
It was a busy month for furniture shifting within the IoE! I would like to say how helpful I find Warp-it – it's very easy to navigate, saves our department lots of money by re-using instead of buying new, and everything we claimed was moved extremely quickly by the portering team, so a big thank you to them too! – Daisy Inman
Our other Warp-it SuperUsers were Joanna Stevens and Kat Hall.
A big thank you to everyone who took part!