Looking to travel more sustainably this month? This is what you have got to look forward to: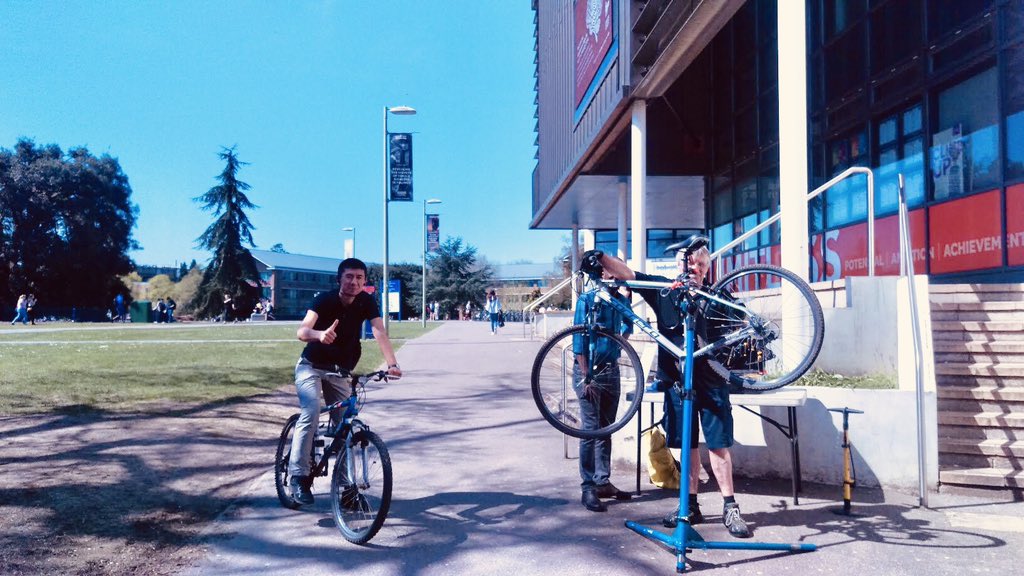 On Your Bike Day
We held our first bike event this term with Dr Bike, Reading Bike Kitchen and UniCycle. We sold 10 second-hand bikes and over 40 staff and students visit Dr Bike for a free Bike check.Our next scheduled Dr Bike is the 22nd May – come along and get your free bike check!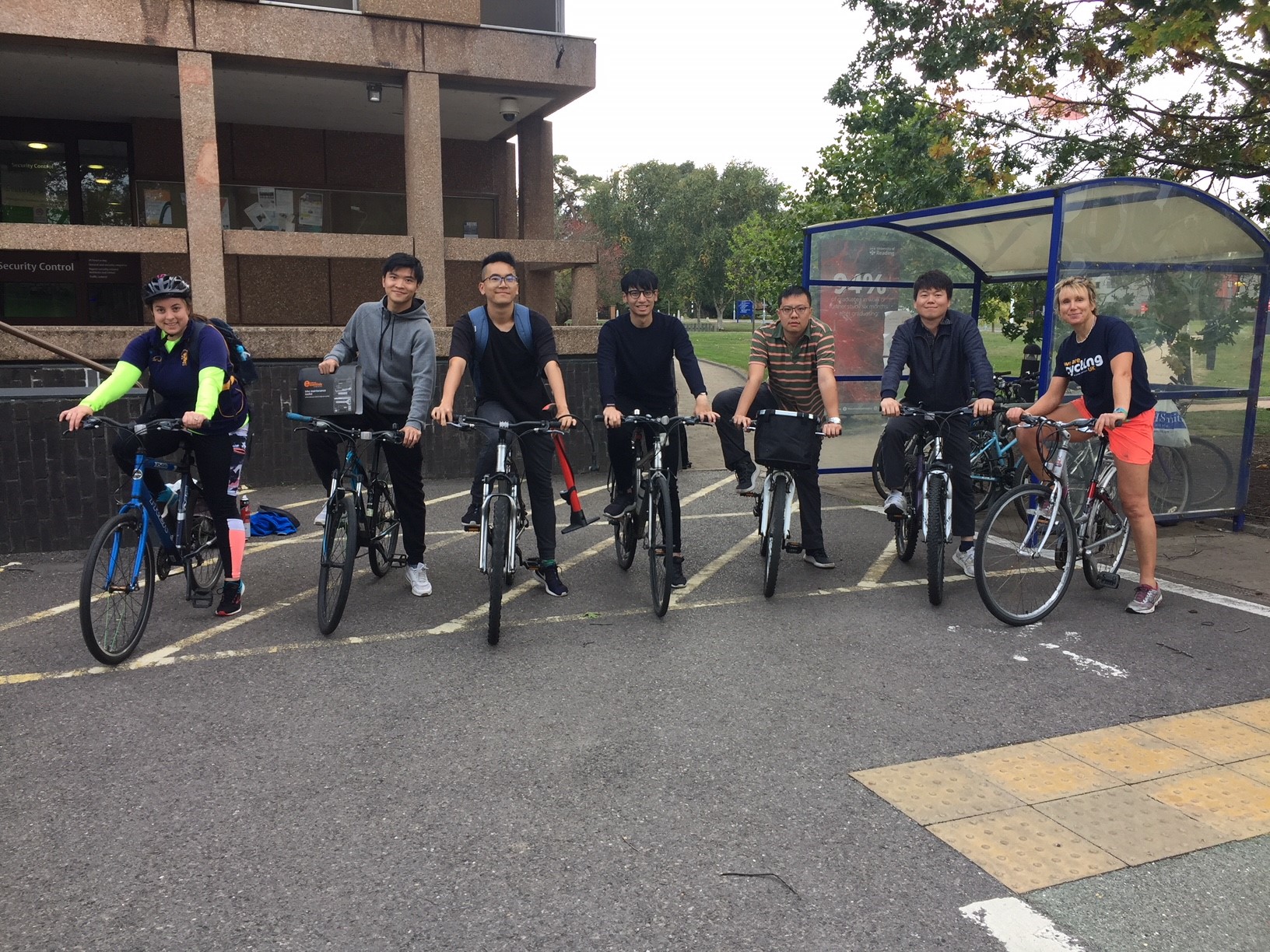 Free Cycle Skills Sessions every Wednesday!
Whatever level of cyclist you are, we have cycle courses to improve your cycling
2-3pm "Back on Bikes" for those needing practice with gears, signalling etc. and will stay on paths & roads within campus,
3.30-5pm "Bike Commuting Skills" covering more advanced skills & Highway Codes for cycling with traffic.
See the cycle skills programme for details or email k.robertson@reading.ac.uk to book a place. All sessions start with bike set up and key safety checks.
Do you need a car? Campaign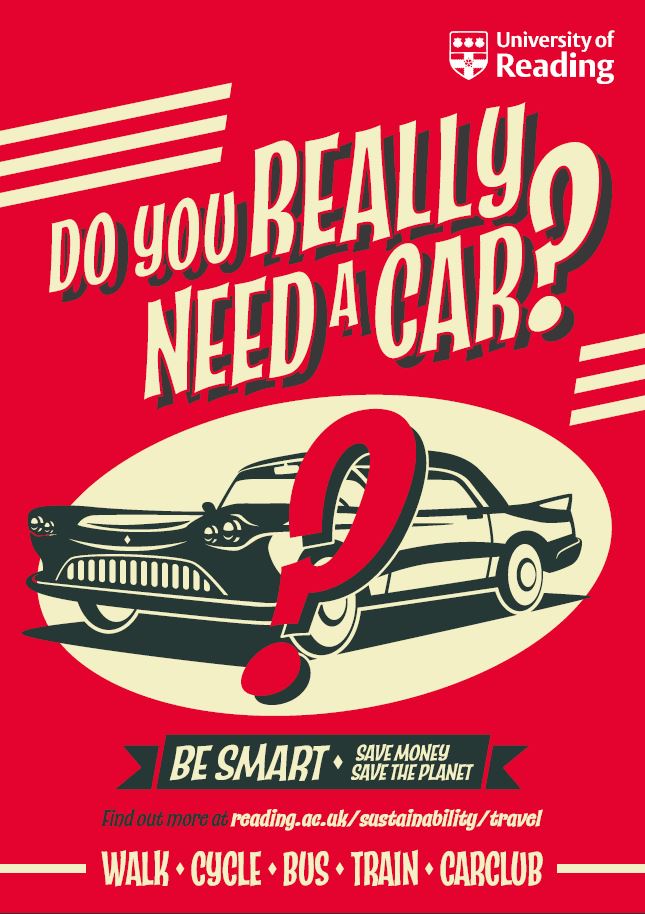 We're launching a new campaign to reduce single occupancy vehicles by encouraging the great travel offers and alternatives available to both staff and students. You don't need a car in Reading because:
Bus routes 21/21a operate every 7 mins and serves both Whiteknights and London Road campuses
Cycle hire and lessons. Improve your confidence and skills at free weekly cycle skills sessions.
Excellent trains, including season ticket loans and discounts available for staff
Car club hire on campus. Hire a car by the hour with Co-wheels
Walking distance in to town
Get fit cycling and walking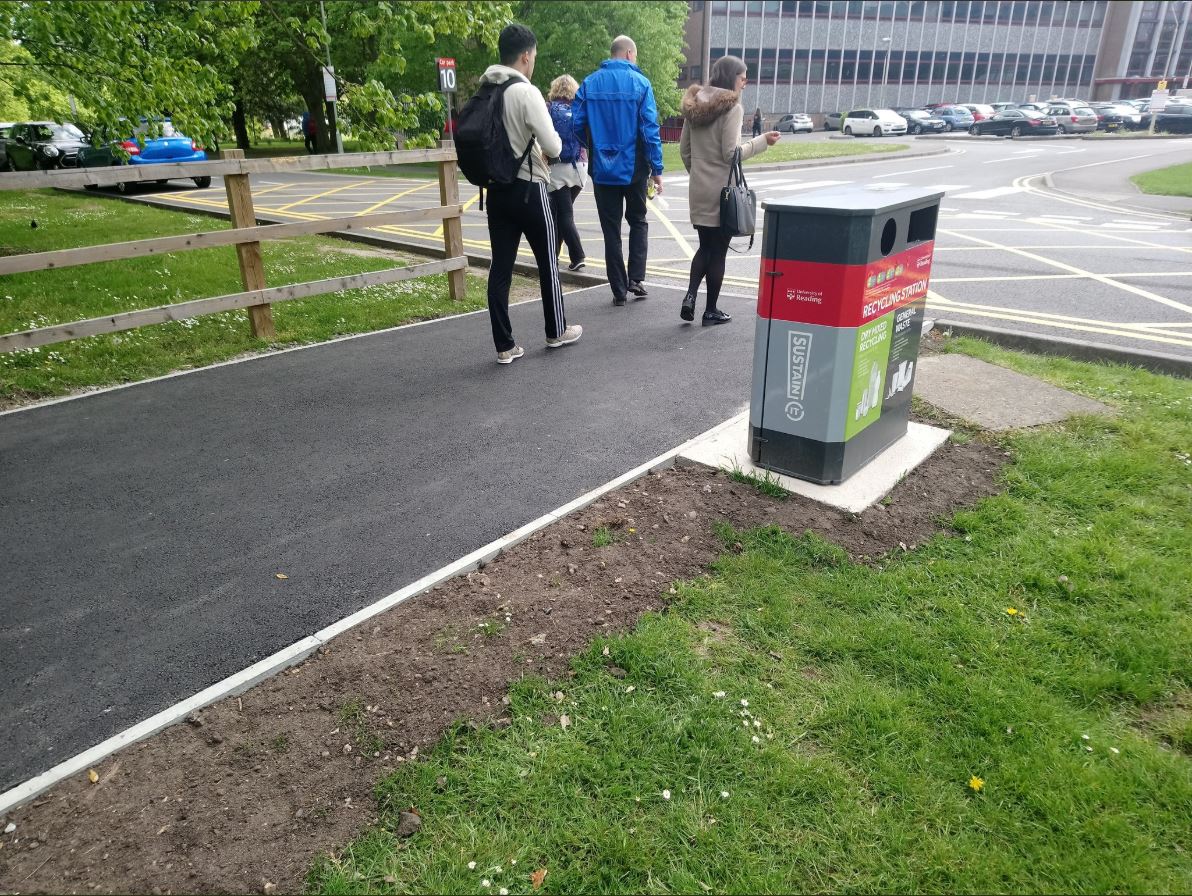 Route improvements
The Maintenance team have widened the path between Eat@Square and Chemistry for shared users to encourage walking and cycling on campus. The improvements have been a result of the feedback from previous Travel surveys. For more information on route improvements and sharing spaces safely.